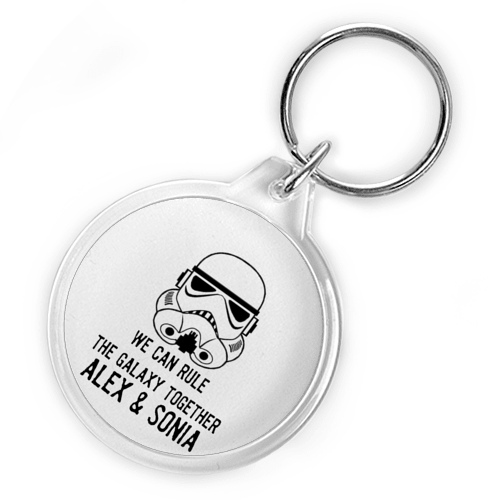 Personalised round acrylic keyring
id: 526koaaf4kr2_2793
Sizes: 4ø cm (width)
Without minimum quantity
Personalised on both sides, each one different.
Material: acrylique.
reviews

Round acrylic keyring
Organise your keys with our personalised acrylic keyring. We know that you are looking for something that differentiates you, so with us you can design it exactly as you want. You can personalise it on both sides with photographs, designs or different texts.
It is made of transparent acrylic and has a round shape, like the usual classic, but with the difference that you are the one who decides its design. With it, you can organise your keys, but also in a decorative way in your bag or backpack.
It's a very economical and practical gift at the same time, so you can be sure that you like who you deliver it to. It can also be a good promotional gift for your business, so your client will always have you in mind and you will boost your brand image.