Gifts for teachers
In many kindergardens and schools, it is traditional for all parents to give a gift, jointly, to the teacher when the course is about to end (June). Here are some ideas to make a truly emotional gift for the teacher. You can prepare a border with all the children in the class, or a blanket or a towel personalised with drawings of the children, for example... let your imagination run wild! There are several original personalised gifts, some of them cheap in case you don't want to spend too much.
We are specialised in gifts for teachers. And it is because we know that original gifts for teachers are a very particular type of gift, which is sought after especially in May and June, when classes are ending in schools:
Mugs for teachers, with your photo, a photo of the class, or a funny design related to their profession.
Aprons for teachers, personalised with a design with the name of the school or the names of all students, for example.
Frames of signatures or photos, where all the children will be able to put a dedication or a small drawing, as a souvenir.
Blankets for teachers, with original photos or designs.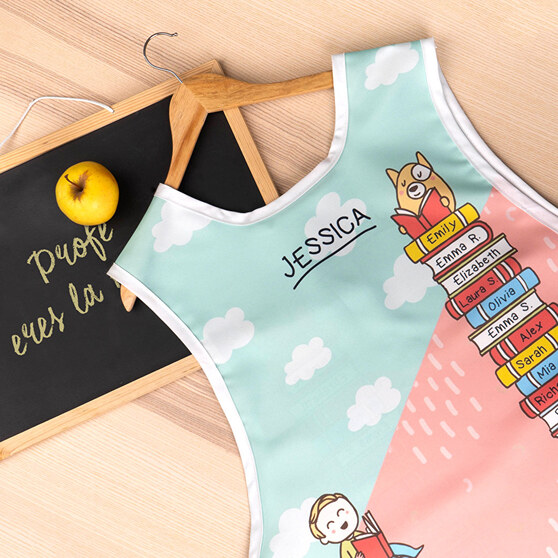 Ideas to give to a teacher
Let's see what you think of this idea: create a personalised blanket with the hands of all the children on the blanket, of different colors. For it each father can make his little one leaves his hand full of paint on a folio, to digitize it in JPG and thus all the hands can be added on the design of the blanket.
To us these gifts seem awesome and wonderful! And they are all suitable for male or female teachers, totally unisex.
We believe without a doubt that these ideas are very original gifts for teachers at the end of the course, or even at other times (thanksgiving, birthdays, Christmas, or any other important event).
Teachers, professors, educators... no matter what you call them, here you have found the ideal little gift for them.