Personalised rectangular towels
Sizes: 80 cm (width) x 160 cm (length)
Without minimum quantity
Composition: 40% cotton, 60% polyester. Thickness: 400g/m2.
Suitable for the washing machine.
OEKO-TEX® certification.
Personalised on one side. The back is white.
Washing instructions
Compatible for washing machine.
Maximum washing temperature: 40°.
Do not use bleach.
Iron at low temperature.
Do not tumble dry.
All measurements of these textiles are approximate and may be affected by the image transfer process.
The most original towels
Don't forget the towel when you go to the beach. We recommend our custom terry towels. They are made of cotton and polyester, which makes them very durable and resistant. They are used a lot to go to the pool or the beach, as they allow a more effective drying.
Our towels have a particularity and that is that they are personalised. Thanks to the power of customization, never will two models be the same. You can design yours with the photo, text or design you want on one side. If you don't know how to decorate a beach towel, don't worry, because with our editor is very simple and very intuitive.
Personalised beach towels for children
Our towels are for adults and children, but children love them. There are two different sizes available to choose the one that best suits your little one. From the smallest to the large beach towel.
It is common for many to choose to personalise their children's towels with their favorite cartoon characters. However, we want to propose a different idea that we believe your child will love and is to make your drawings a reality. Scan his favourite drawing and turn it into an image, then in our editor you only have to insert it and you will be able to give life to his cartoon. It will become their favorite towel!
How to hold the towel on the beach
In windy places, holding the towel can be a risky sport. Some people place backpacks and other belongings on top of the towel so that it stays put, but if you are one of the people who like to be comfortable without being surrounded by stuff, there are other options. There are some stakes that get stuck in the sand and with which you can hold the towel without it moving and they stay in place perfectly. They are small, so you can put them in your bag every time you go to the beach.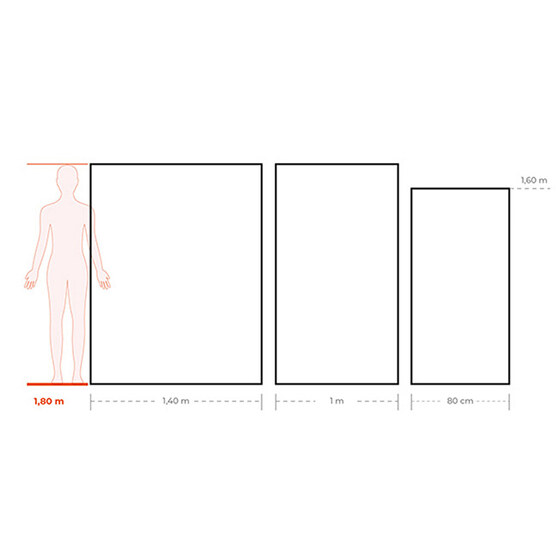 The most original bath towels
Every detail counts and when it comes to decorating much more. The bathroom is one of the most important rooms in any home. There is nothing like a good bath after a stressful day at work. That's why it's important to play with the colors and make a nice decoration.
If you want to take maximum care of each of the elements, we recommend our personalised bath towels. They are made of cotton like the traditional ones, for a greater smoothness and care of the skin. However, these have a particularity and is that they are customized, ie, you can design exactly as you want. Selecting a photo, creating a beautiful design, a phrase, whatever you want! If you don't know how to decorate bathroom towels, don't worry, because with our editor it's very simple.
You can create the most complete set of bath towels, because we have different sizes so that you have a different for each need: basin, toilet and the largest, ideal for drying after a shower.
How to organize bath towels
If you don't have enough space, you have to take advantage of every hole so that everything is perfectly organized. If you do not know how to place bath towels, we will tell you that there are many different ways, depending on the space you have. They are listed below: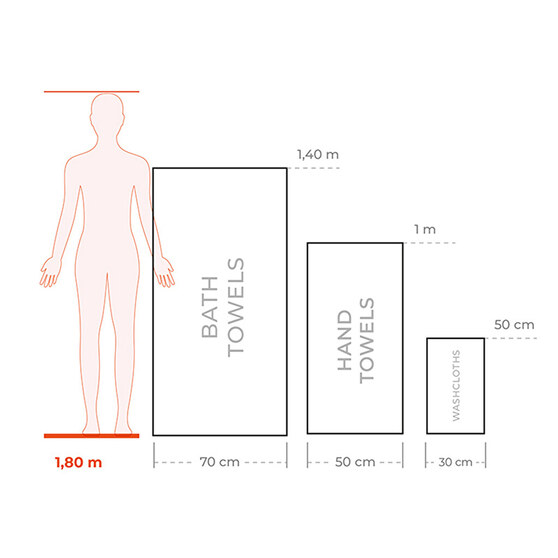 In wardrobes: if you have a separate space for these, you can keep them comfortably folded or rolled up. Depending on how many you have, opt for one way or another to fit all of them.
Hangers: usually, hangers are placed as a coat rack to place towels after use. You can also use one with the shape of a bar and so you can place it to dry, while the top you can use to roll the rest that are clean.
Sink basket: this option is usually more typical of hotels, but you do not have to discard it. Place the typical small sink basket and place the rolled hand towels inside. It looks great and gives a touch of distinction to your sink.
There are many more options, you just have to try to make the most of the space and keep all the elements in order.
Quality assurance
The material used to make this product complies with the OEKO-TEX® certificate, which guarantees that the material meets the required control criterias, as well as the accessories such as rivets, buttons, zips, interlinings, etc. Textile materials with the OEKO-TEX® quality seal have skin-friendly properties.
Tags of Rectangular towels